I've avoided talking about what happened a few weekends ago because I've been struggling with it more than I expected. If you don't know, my rv was broken into in Eugene while I was in it. Along with some other items, my disc golf bag was stolen. I know this happens to a lot of people and I know it's devastating to everyone, but I really didn't expect it would hit me as hard as it has. I have been battling poor play for months now. I started off my year with some wins and playing 880-931 golf, now here I am with more experience and time and my play has plummeted down to 817-860 rated golf. I KNOW that it will improve but it's been hard just accepting that that is where I'm at right now.

My bank job was over. I had 2 days of freedom and I finally had all the time in the world again to train and practice every day. I was just telling my friend Jeff and Reiley that I know my bag so well and I just couldn't consider switching frisbees right now, I trusted what was in my bag so much, and I was so excited to get back on tour and start crushing it again. That same evening is when I got robbed.

Hopefully as yall know, I've been on this huge positivity kick. Everything is sunshine and rainbows and even when things are bad or hard, I still strive to see the good in every single thing. And I was killing it with that attitude. My golf was bad and I was still skipping to my next shot and smiling and letting the bad shots go. I'm proud of that. And it is what made me love golf again. And then I got robbed and frankly, I'm pissed about it. It's the worst I've felt in months and there's nothing I could do about it now and I've been having a really hard time seeing the positive when I'm on the course. Every bad shot hurts because if I didn't have to learn new discs, I would have executed it better, etc. etc. My form is all messed up because I'm thinking WAY TOO MUCH. There's just a lot going on on the course that I am having a hard time controlling. I'm sick of battling, I want to feel in control again and I want to just play well again and be in the moment out there but I can't because poor tina got her bag stolen…

So...that's where I've been the last 2+ weeks and I'm done. I'm taking my game back and I'm practicing and learning and I'm kicking this angry attitude that I've developed since the robbery and I'm going to be a good player again dammit.

Everything in my life right now is SO good and that will be the fuel for my game, the rest must be pushed into the past.

End rant.

As an update on my everyday life, I'm living the dream harder than I ever have. Realistically I have everything I want in this very moment. I am at a cute RV campsite in my new RV/house in Eugene, heading to Bend, OR, and then Boise, ID, then Twin Falls, ID, then Salt Lake City, UT, then everywhere else, all with the man of my dreams and love of my life, Eric Oakley. We are traveling for the rest of this year's tour together for #whalepantstour2016. Him and I are going to run free clinics across the country for the rest of the year because we love this sport and we want to give back. I have a business that I love, I get to throw frisbees everyday while traveling the states with my friends. Life is beautiful. Things happen. I'm thankful that I have the mental strength to endure hard times and see the good. It may take time sometimes, but I got there after a few weeks and I think that's pretty good.

Thanks for reading and following. If you'd like to support our tour, Eric has fundraiser discs on the Whale Sacs team page, and anything purchased on the Whale Sacs site helps us stay on the road.

Stay positive, love life,

Tina

P.s. We're running a Whalepants tour logo contest! You'll win a #Putterpants D-line FD and a Whale Sac if we pick your design. Send us a cool logo!!!!
Powered by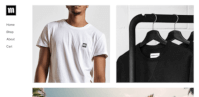 Create your own unique website with customizable templates.